Princeton Climate Analytics
Graphic Design, Branding & Positioning

The goal of this project was to properly position and design the brand of Princeton Climate Analytics as it formally enters the hydrological model B2B market. The brand overhaul would be done across physical and digital media, resulting in a new website and corresponding print collateral.

Primary Challenge

The primary challenge was positioning PCA in a market already saturated with very large players and conservative client procurement teams. We needed to be professional and feel like the industry standard while also being fresh and attractive.
Understanding the Company


Through three planned design meetings, I walked through the establishment of the company's brand personality (Scientific, Pioneering, Industry Standard). We also answered many additional questions such as:
What companies in other industries would you like PCA to feel like?

Who are your most direct competitors and how are we better than them?
Stylescapes
Using the brand positioning answers we came up with, I then created two stylescapes for the first iteration. (Top) One was a startup feeling approach with many geometric shapes and image treatments while the other was a more established but stylized corporate apporach.
The founders decided that they wanted to adhere to a more image and typography driven corporate approach, so a second set of a stylescapes were created reflecting that feedback.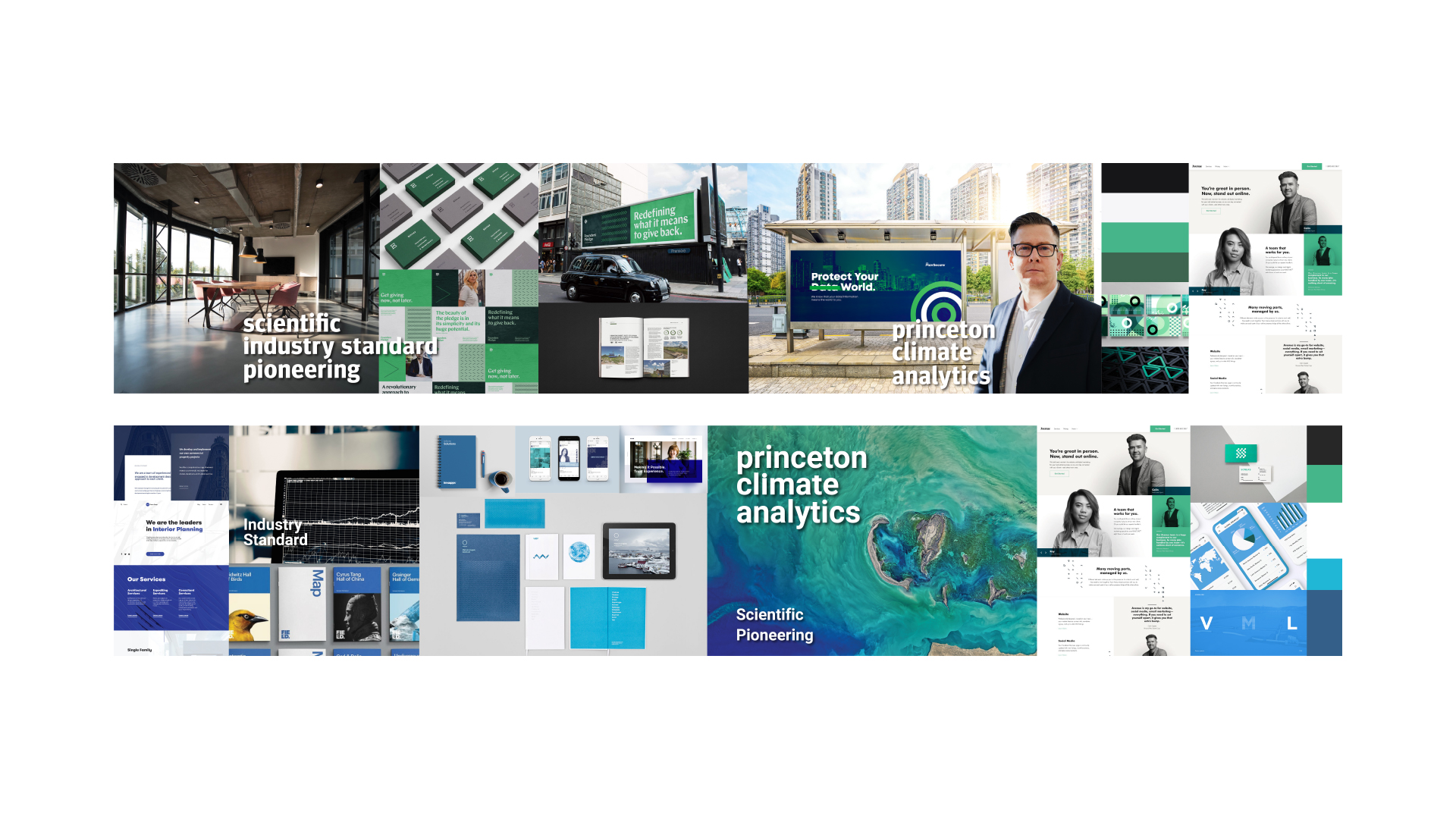 Building a Visual Identity System

After finalizing the stylescapes, the next step was updating the logo, the typography, and other related visual assets to match one consistent visual identity system. This included new business cards, brochures, posters, and pitch decks, among other things.

After seeing the mocks of the print collateral, the management liked it so much that we had the business cards printed with the local print shop.
Information Architecture & Wireframes

Once we had agreed on and established the visual identity system, we moved on to building out the information architecture and the wireframes of the website. Broadly speaking, the home page contained CTAs to the about page, product page, demo scheduling, and contact page.

We also attempted to tell a story by outlining, in order, the product catchphrase, the mission, the products and services, and methods of contact.


---

Website Implementation

Finally, we implemented the website in webflow and tested each iteration to make sure that everything was working properly.

After three iterations, we launched the website live with a login portal to the product platform and a form linked to a spreadsheet for our sales team.

Outcomes

Over a period of two years, from 2019-2021, we processed about 100 clients through the website and also garnered the company several million dollars in funding.

Unfortunately, the company went under during the pandemic and is no longer active.